You deserve to live happy, healthy, and well.
Investing in your personal wellness is about feeling good in your body.
Schedule an Appointment
Nutrition Consultations & Planning
Food for your health, fuel for your body.
Functional Medicine Nutrition Services
Nutrition Plan
Work with a Functional Medicine Nutritionist to assess your current health, deciphering which foods and habits can help your body heal, and which foods and habits are causing you harm.
$200 for Members
Get Started
Health Assessments with a Certified Functional Medicine Nutritionist

One-on-one 90 Minute Comprehensive Nutrition Consultations

Personalized Functional Medicine Nutrition Planning

75 page Resource Guide with Recipes and Articles

Healthy Eating Tips and Custom Meal Planning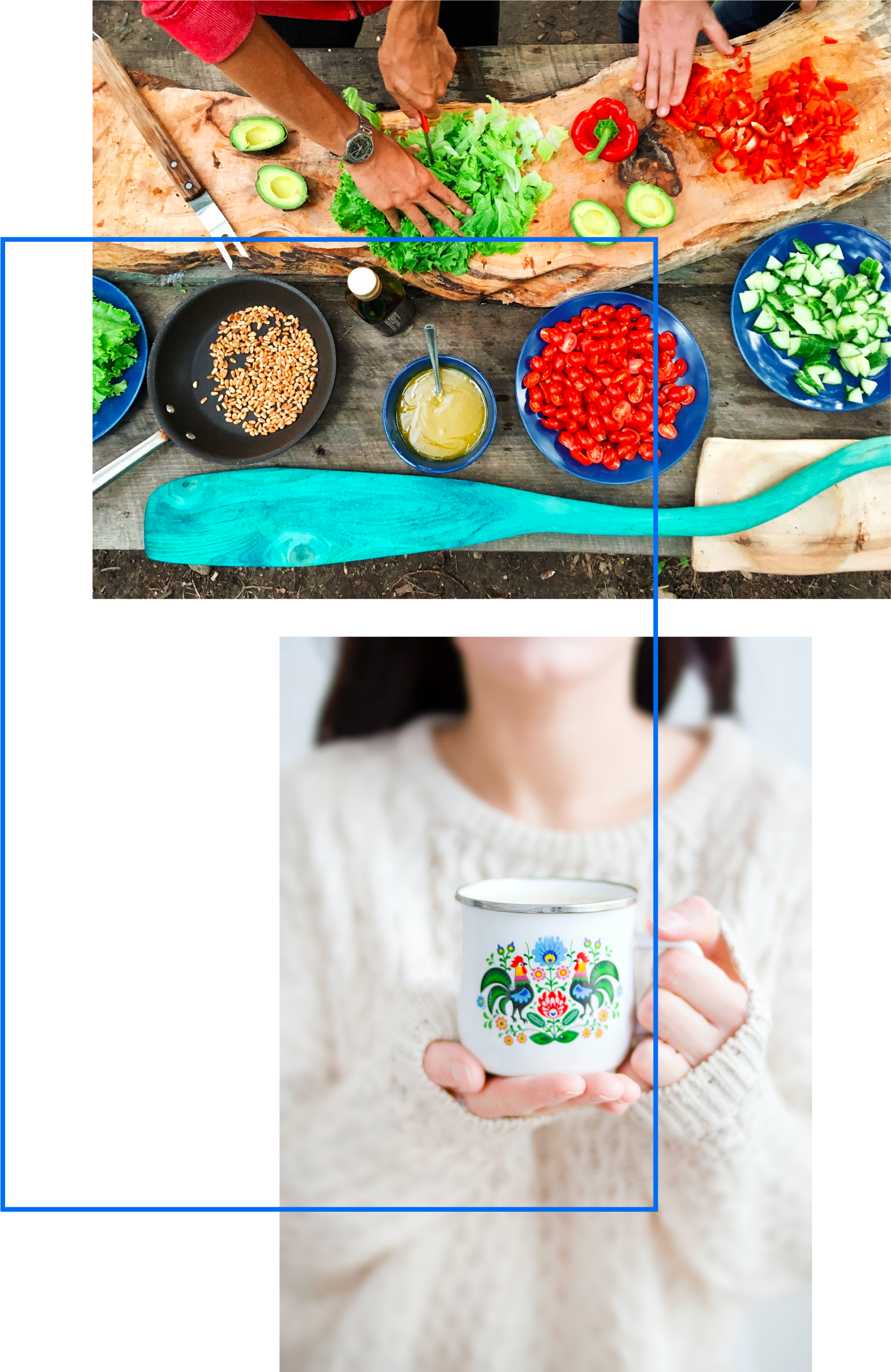 In-Office Wellness Services
BrainTap Therapy
Braintapping is a quick and easy way to relax, reboot and revitalize by simply optimizing your brain's peak potential—anytime, anywhere. Braintapping is proven to help people who experience high stress, difficulty sleeping, low energy, and other lifestyle challenges.
Light Therapy
For over a year we have been developing new strategies to help you find the path to wellness. Light therapy with the cool laser has been researched for decades. From autoimmune disease to chronic infections such as lyme and other co infections as well as pain management. Heal with light.
BEMER Therapy
Pulsed electromagnetic field therapy is now at HMG. Enjoy the advantages that numerous athletes have discovered with accelerated healing and increased stamina. Whether you are a quarterback of a football team or the fastest mountain marathoner, they have one thing in common, BEMER therapy.
Why Preventative Medicine?
Invest in Your Prolonged Health
Building your life on a foundation of health and wellness helps reduce the likelihood of future diseases and illnesses.
Lifestyle can be the Best Medicine
Learning about which foods and lifestyle choices work best for your biology allows your body to perpetually heal.
Your Body and Biology are Unique
Getting an in-depth assessment of your body helps build a plan perfectly catered to promoting your health.